Step 1: Verify You're Ready
---
Have you purchased a domain, setup a payments, and configured shipping settings? These are all things you should do before Going Live. For a complete checklist, see: New Store Setup, Testing and Go Live Checklist.
Step 2: Access the Domain Control Menu
---
Once you've verified that you're ready to go live, you can take the site live right in the admin dashboard! Simply click the profile icon in the bottom left corner and select My Account.You will be taken to our Domain Control menu.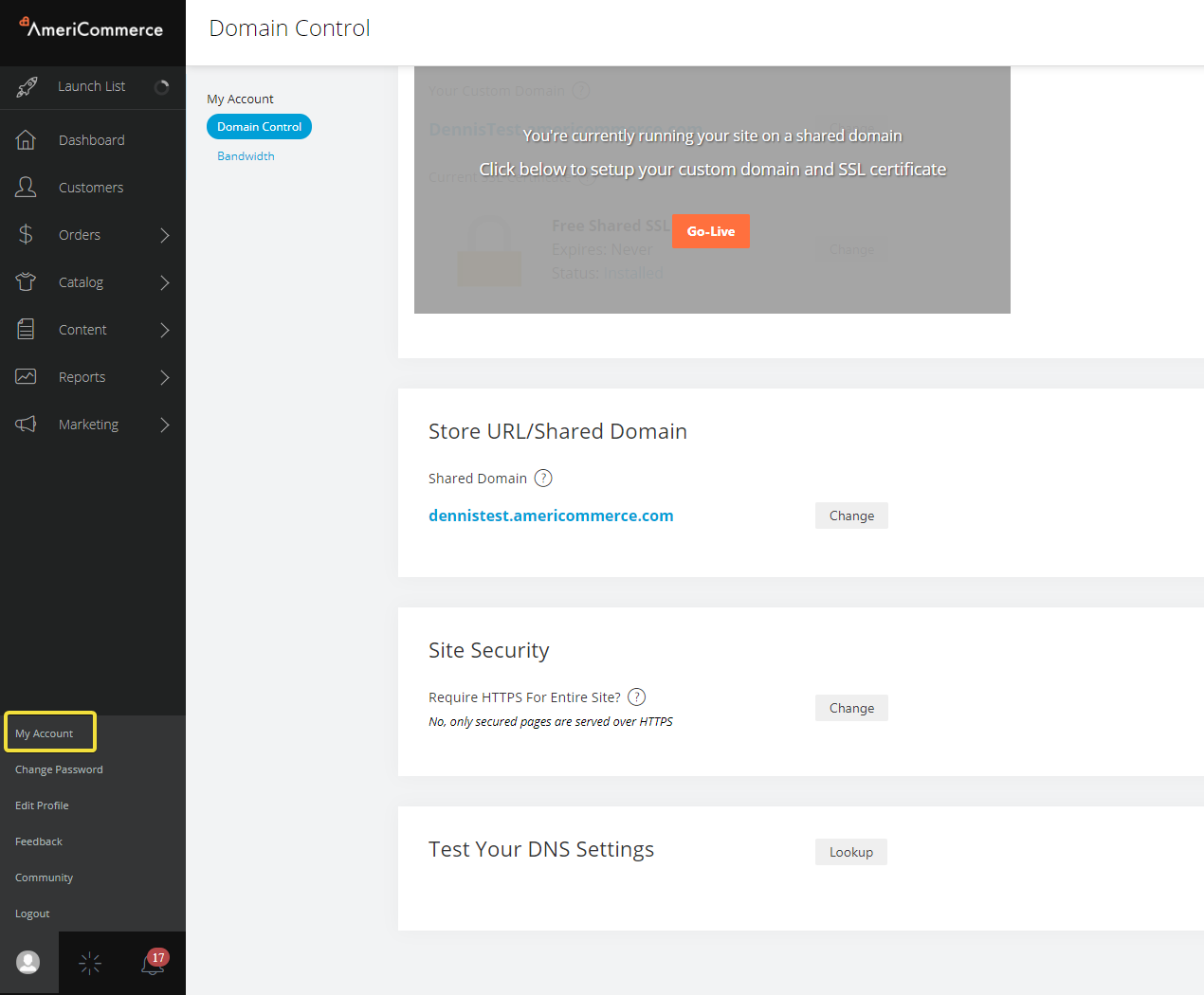 Step 3: Proceed with the Go-Live Wizard
---
Click the Go-Live button on the top to open up the Go-Live Wizard. With 4 steps your site will be live!
Step 1: Set Your Custom Domain: Enter your custom domain that you want your site to be named as.

Step 2: Choose Your Site Security:  You can select the option to use our $5/Month AutoSSL or opt in for the Free Shared SSL to have your site be a subdomain of americommerce.com. For more information, you can check out: Purchasing & Installing an SSL

Step 3: Verification: Verify all the information from the last two steps are correct that you have access to your domains's DNS settings.
Step 4: Point Your Domain To AmeriCommerce: You will be given the CNAME to add to your DNS. 
Click Finish and now you're live! 
Happy selling!
If you get stuck along the way or have any issues with the go live process, please give our support department a call at 1800-936-9006 or submit support ticket.