Overview
---
When this setting is enabled, a cancel button will be displayed for open status orders in the customers account page.
Turn On Cancel Order Request
---
In the dashboard, navigate to Settings > Orders > General and you will find the following: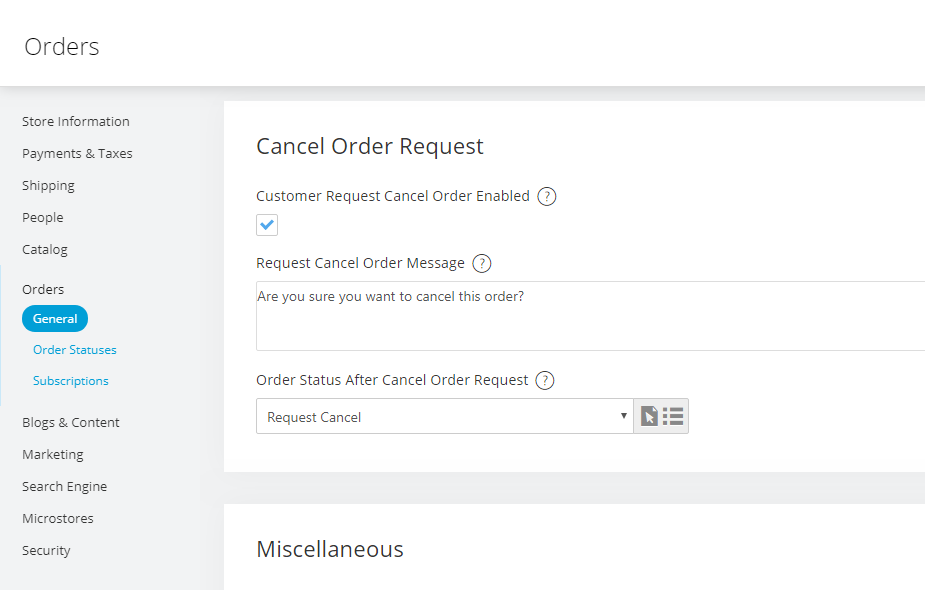 Check the box to enable the setting and click save in the top right corner. You can optionally chose to add a Cancel Order Message along with an order status to change to after request.
Set Up Specific Order Status
---
The following will be the order status to be set after the customer requests to cancel their order. You are able to assign a specific email to be sent when this occurs in the email notification drop down below.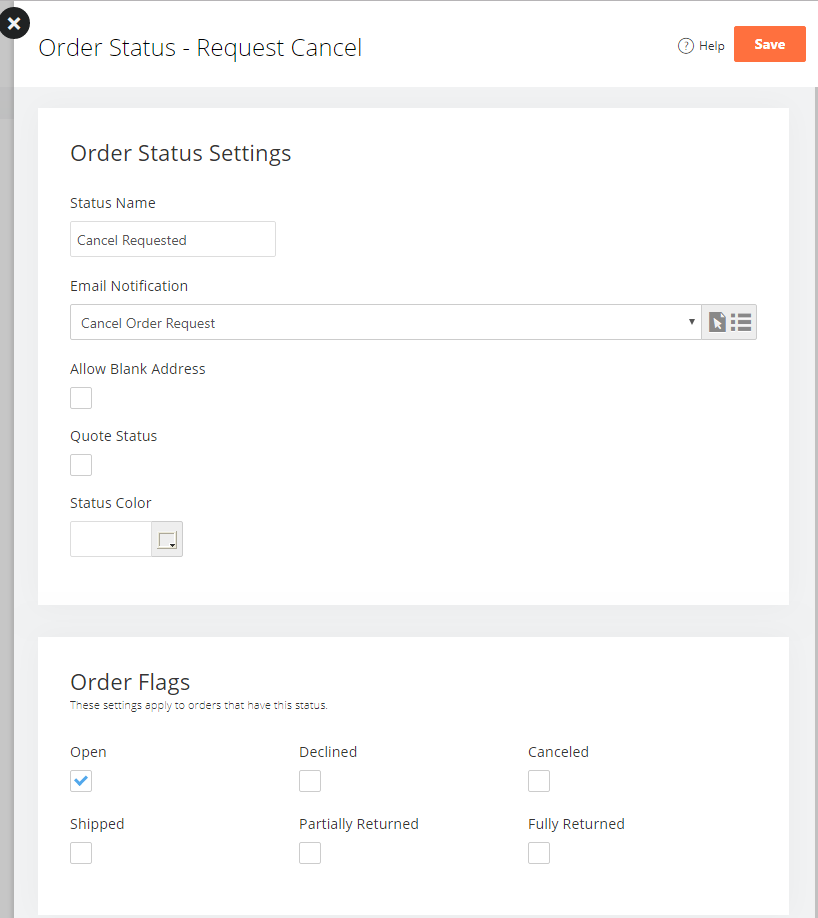 Customize Cancel Order Link
---
The cancel link will display in the customer my account page order section. Navigate to Themes > Edit > Pages > Customer My Account > HTML Editor and move the $$CANCELORDERLINK$$ merge code to the place you prefer.