Overview
---
Extend partners with leading underwriters to cover your products and get the best policy rates for you and your customers. Customers enjoy speedy claim processing, access to exceptional live customer care, and best-in-class product protection. This article will walk you through the setup and features of this integration.
Getting Started
---
1. To begin, you will first need an account with Extend. You can visit www.extend.com to create your account.
2. Create a new product in your AmeriCommerce Admin for Extend warranty. Catalog > Products > New. This item will be used when a customer adds an Extend plan to cart (price will be overwritten when added to cart).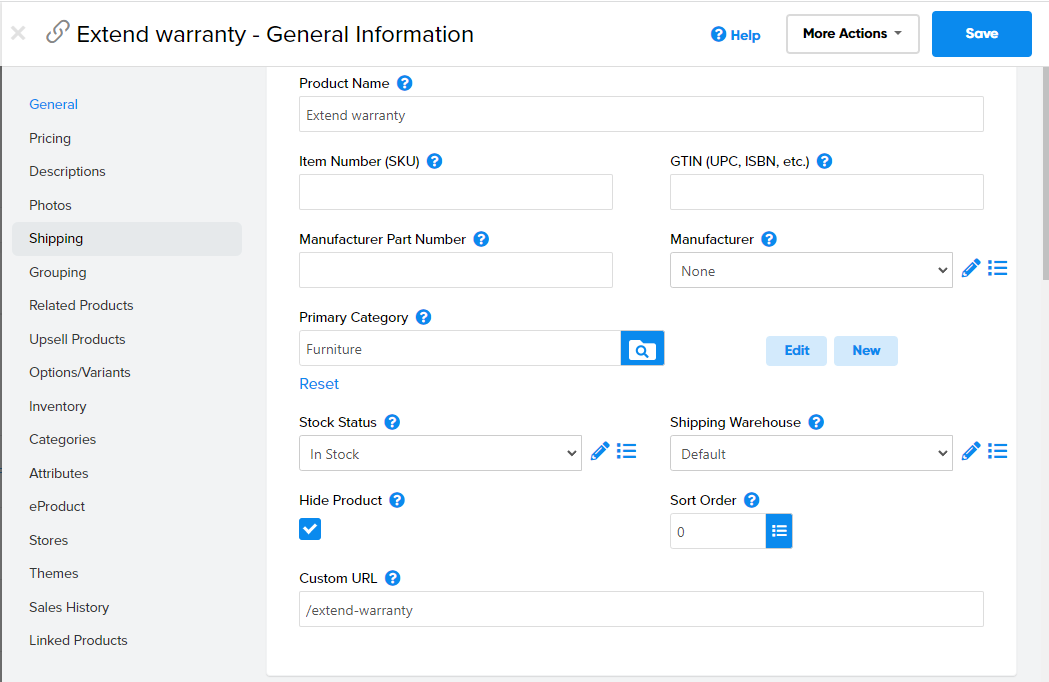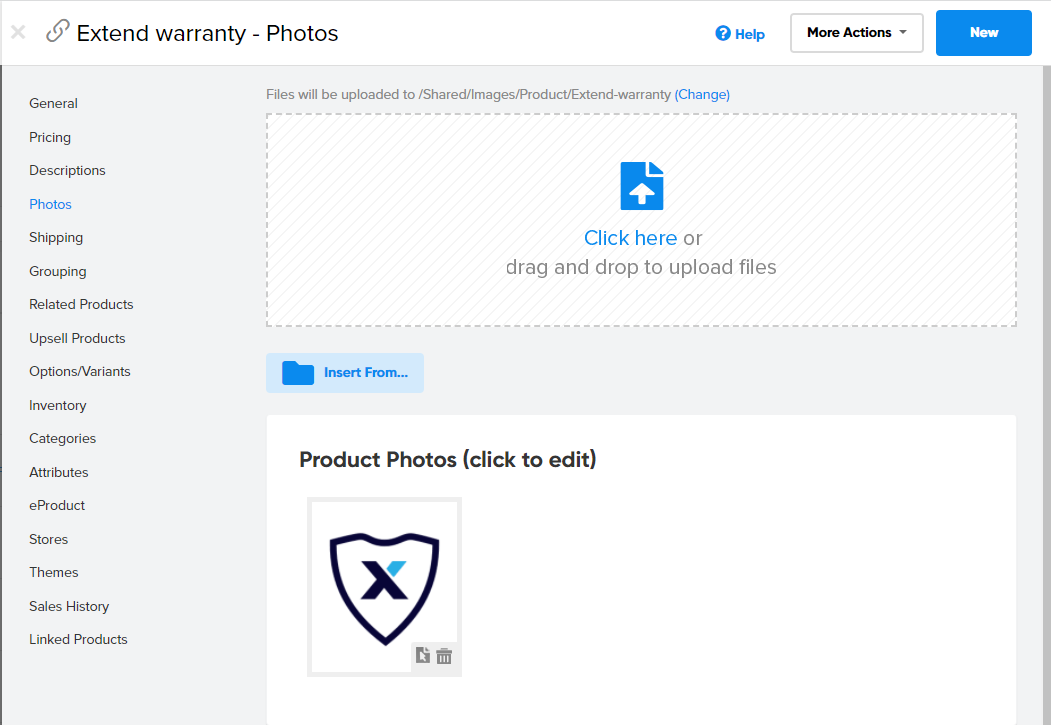 3. Login to your Extend account, you will need to copy your Extend store id and API Key from the Settings page.
4. In your AmeriCommerce Dashboard navigate to Tools > Apps and Addons > Extend. Copy your Extend Store ID and API Key from Extend into these fields. Enter the item ID you created for Extend in the "Extend Warranty Item ID" field.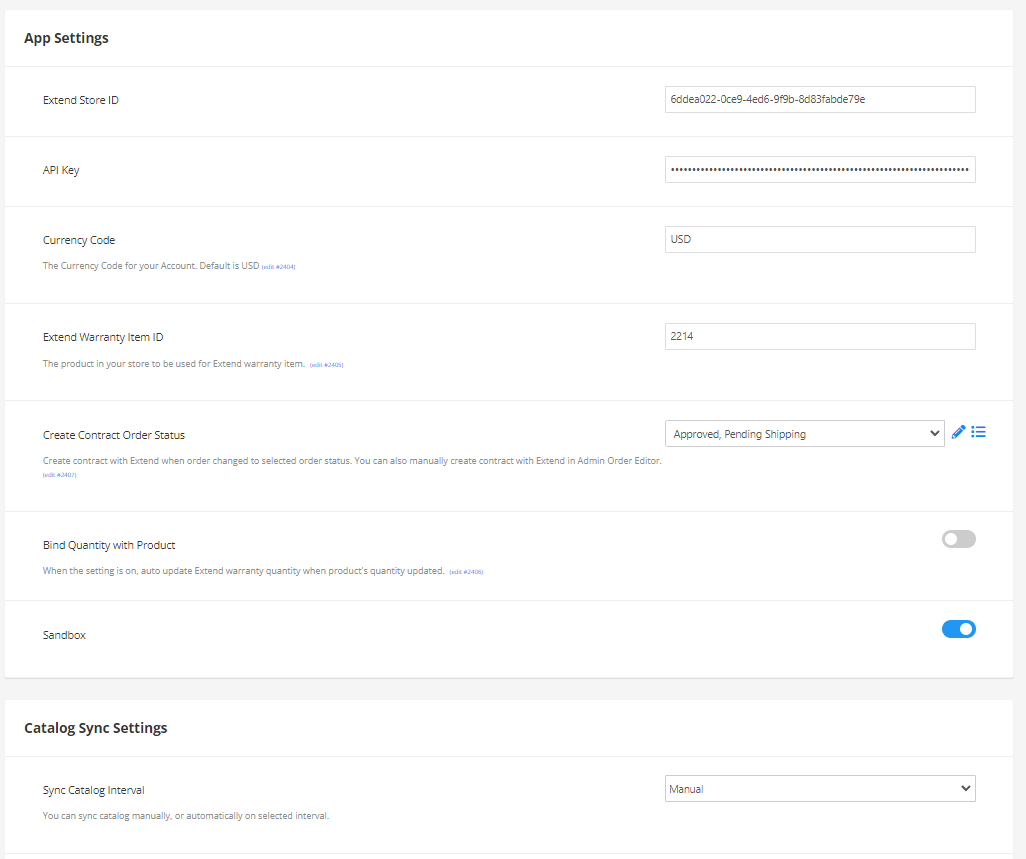 Sync Catalog Intervals and Options
---
You will need sync your catalog to Extend for approving. There are two options for syncing, Manual or Automatic.
The Automatic sync can run every 1hr, 2hrs, 4hrs, 8hrs or 24hrs and are selected with the Sync Interval drop-down.
If you would like a manual sync any time by click on the "Sync Now" button. Admin users also have the option to view past sync log history.
Currently supports variant inventory for products with variants. Product ItemNr (SKU) is the identity id for Extend, products without a SKU will not sync to Extend.
Theme customization
---
Once your product is approved in Extend, you can see the extend offers on your product details page. Make sure you have the merge code ##EXTENDPRODUCTWARRANTY## in your product details page HTML. Themes > Edit Theme > Pages > Product Details > HTML Editor.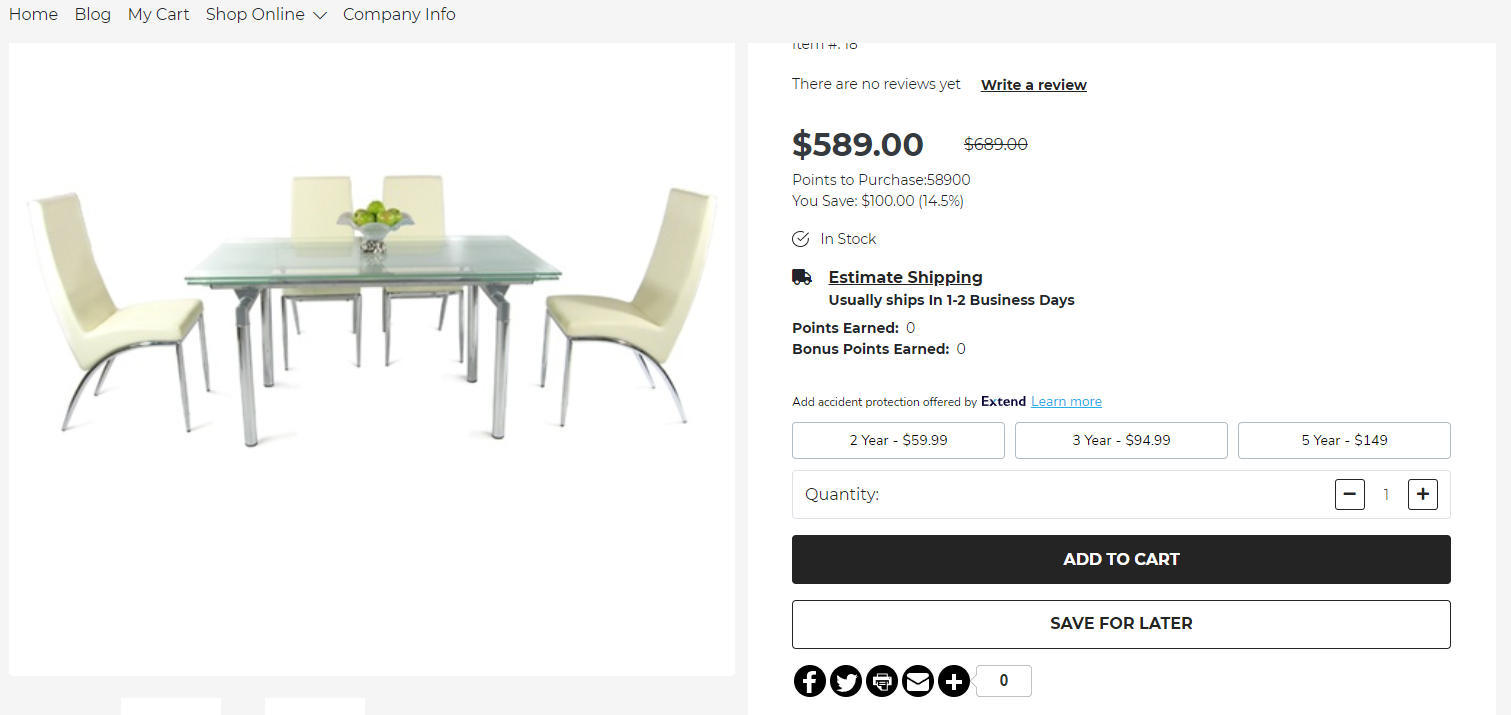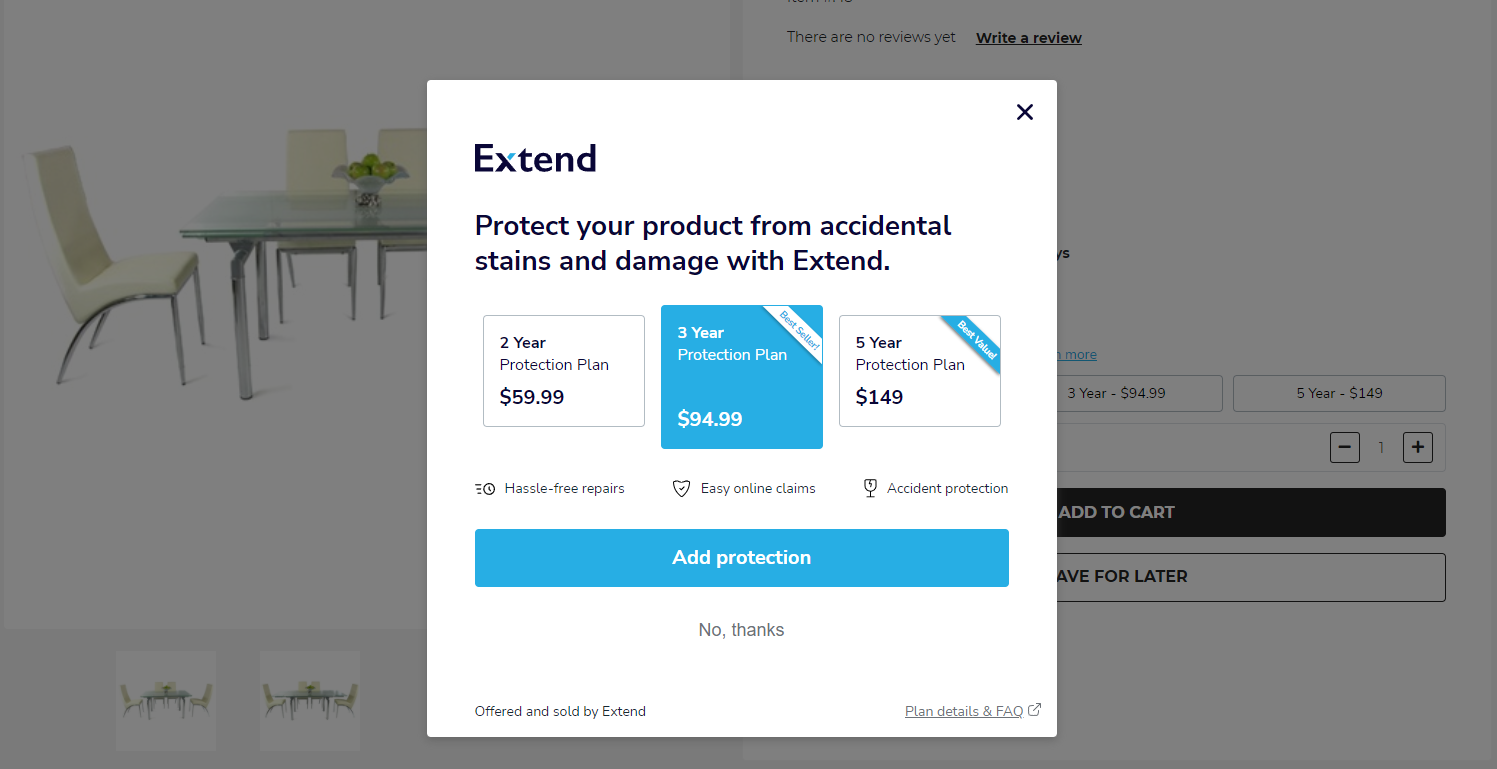 Create Extend Contract
---
You can create Extend contract when order changed to an order status or manually in order editor.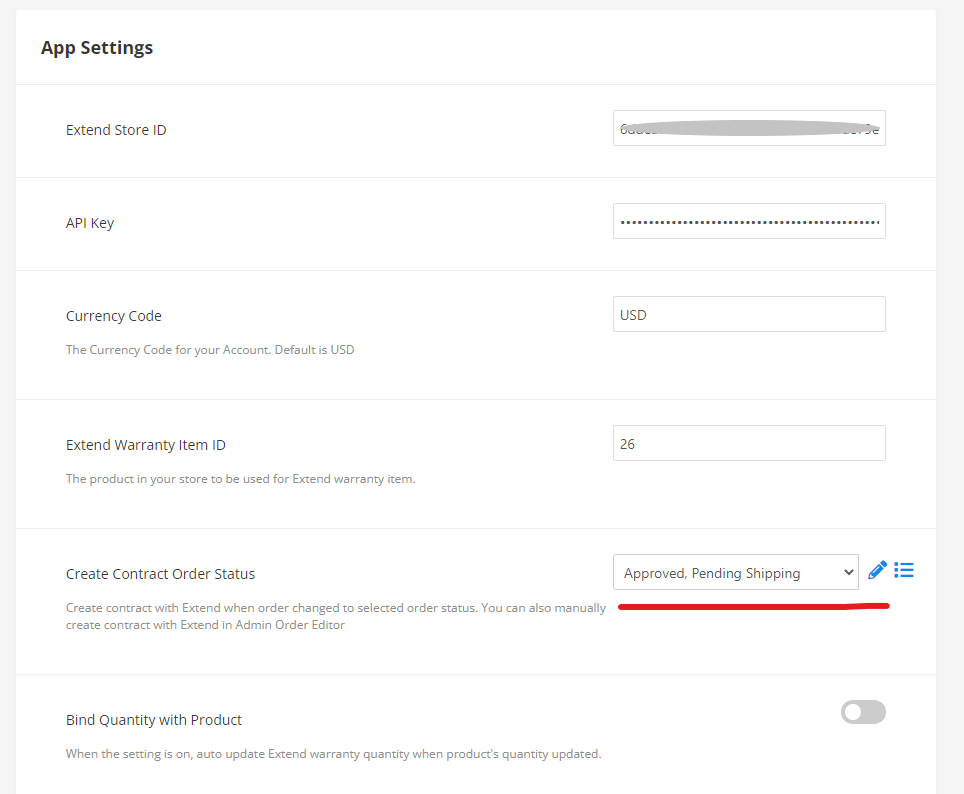 Created Extend contract manually.