Overview
---
PayPal Checkout is popular alternative or compliment to using a traditional credit card payment gateway. It acts like a gateway and is another option to help get you paid. Once enabled, customer's will be able to chose PayPal, PayPal Credit, or other enabled payment types as a payment option on the shopping cart or checkout page. When they click PayPal payment button, they'll login to PayPal's secure checkout form to complete the transaction. There, they can pay with a credit card or their PayPal account. Once finished, the customer will be redirected back to your Online Store.
Setup PayPal Checkout
---
PayPal Checkout can be enabled in AmeriCommerce Apps & Addons:
Navigate to

Tools > Apps & Addons > PayPal Checkout
Click on the PayPal Login or Sign up button.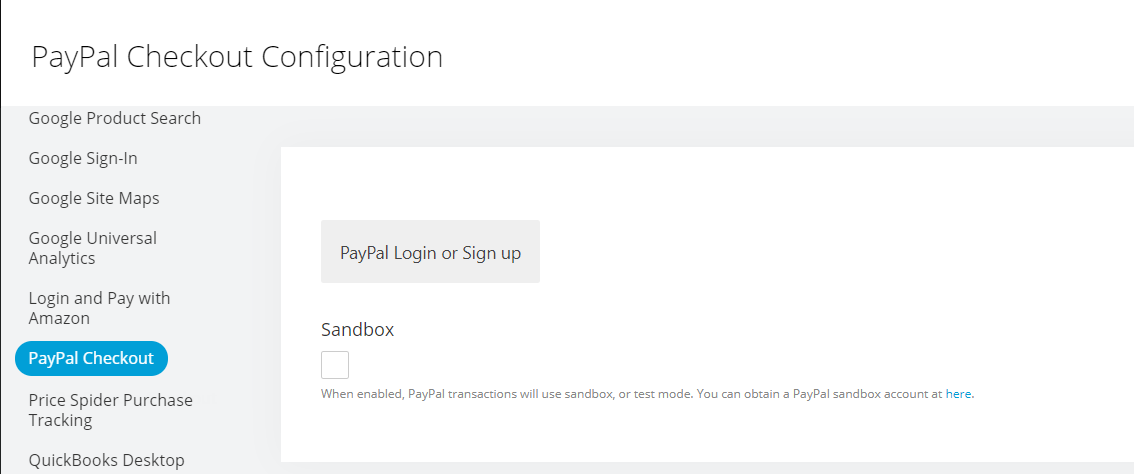 Login PayPal by use your Primary User of your PayPal account or sign up a new account. If you need to confirm your primary email address, it can be found in your paypal settings. There is a screenshot in the troubleshooting section at the end of this guide.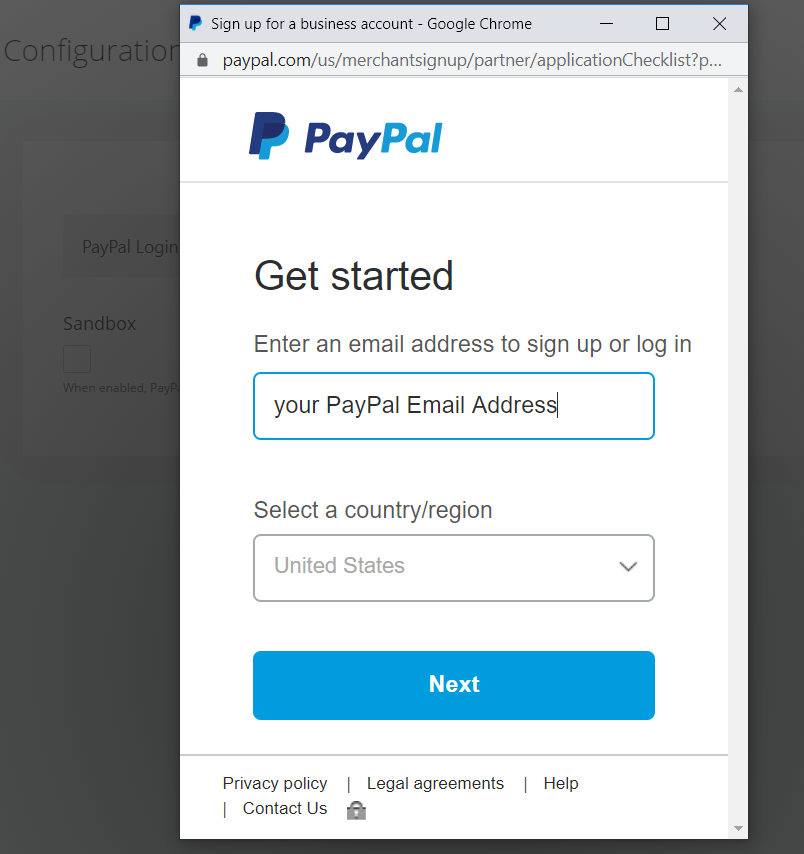 Click on the "Agree and Connect" button in PayPal.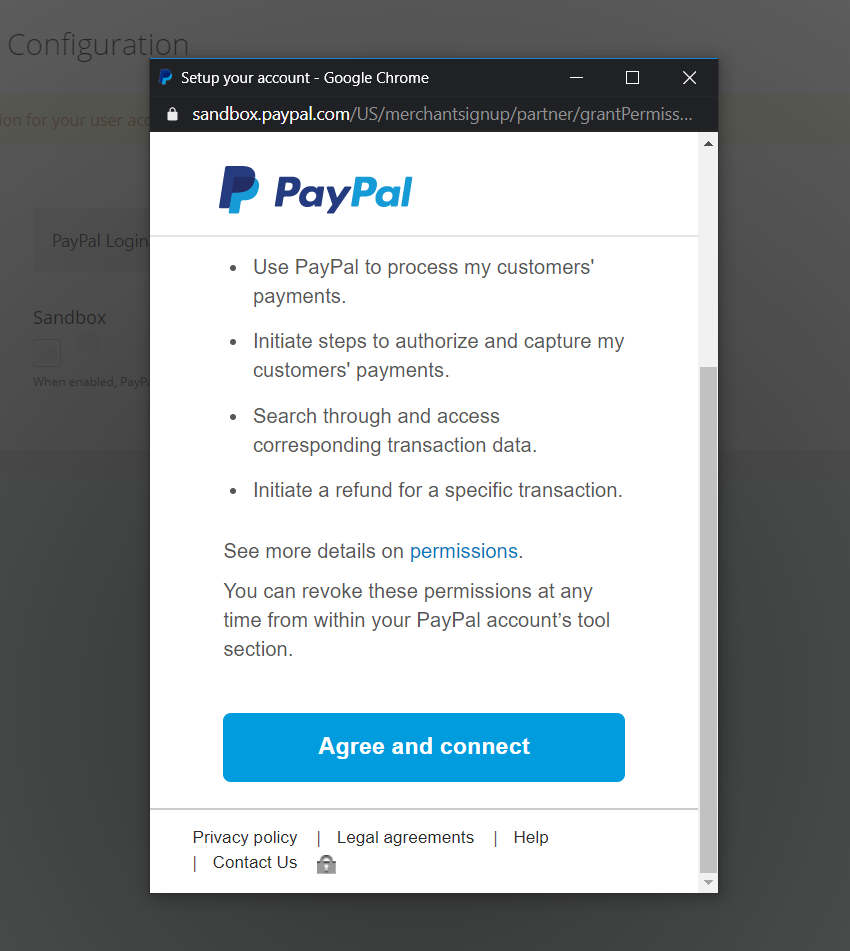 Click on the "Go back to your store" button, and you will be redirected back your store's PayPal Checkout page.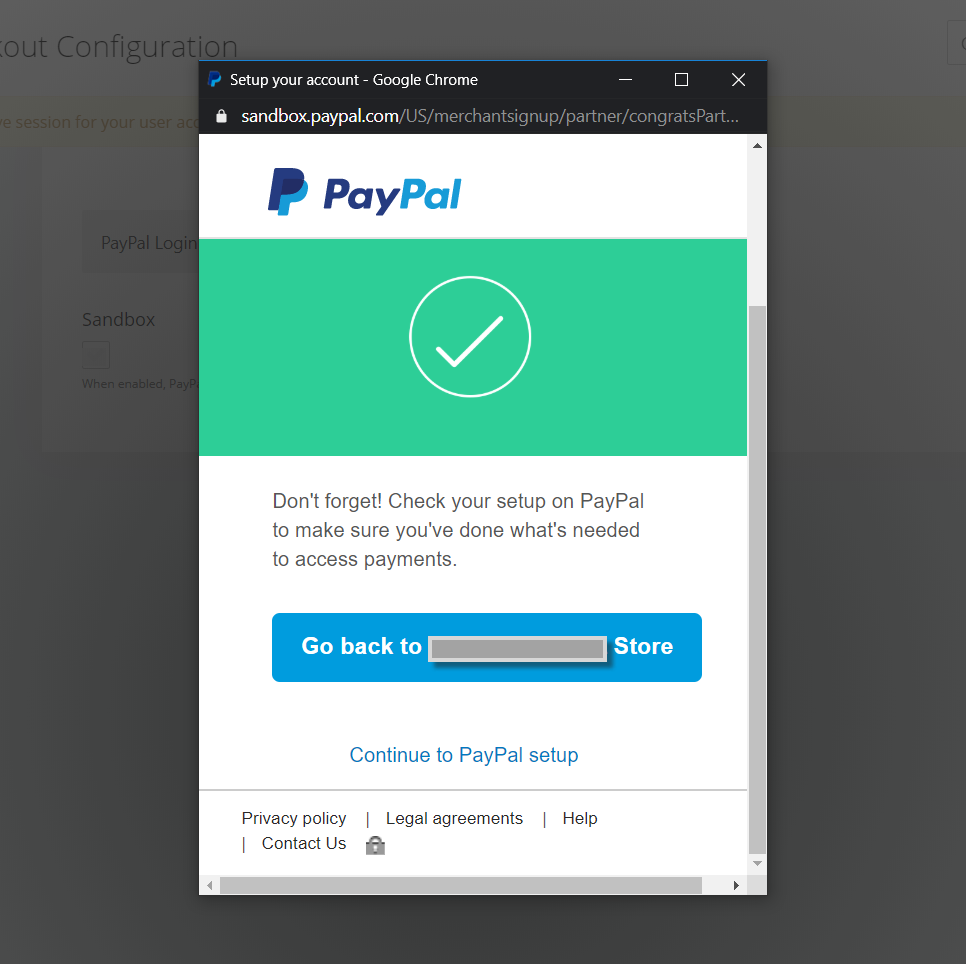 If you sign up a new account, make sure you confirmed your email address with PayPal and your account is ready to accept payments.
After you have connected your PayPal account, Click on "Enable PayPal Checkout"

and customize the PayPal buttons for your store.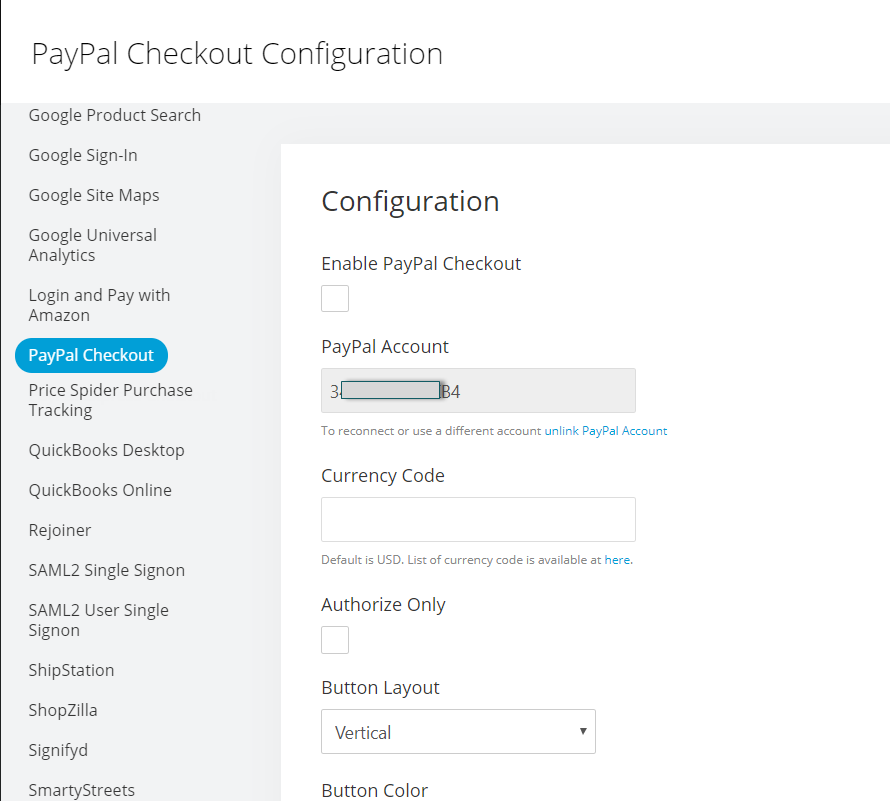 Review and Test Buttons
---
Open an incognito/private browser window or logout of your Admin.
Add some items to your cart.
Go to your Shopping cart or Checkout page.
Click on one of the PayPal buttons. These will take you to the PayPal site and let you pay for your order.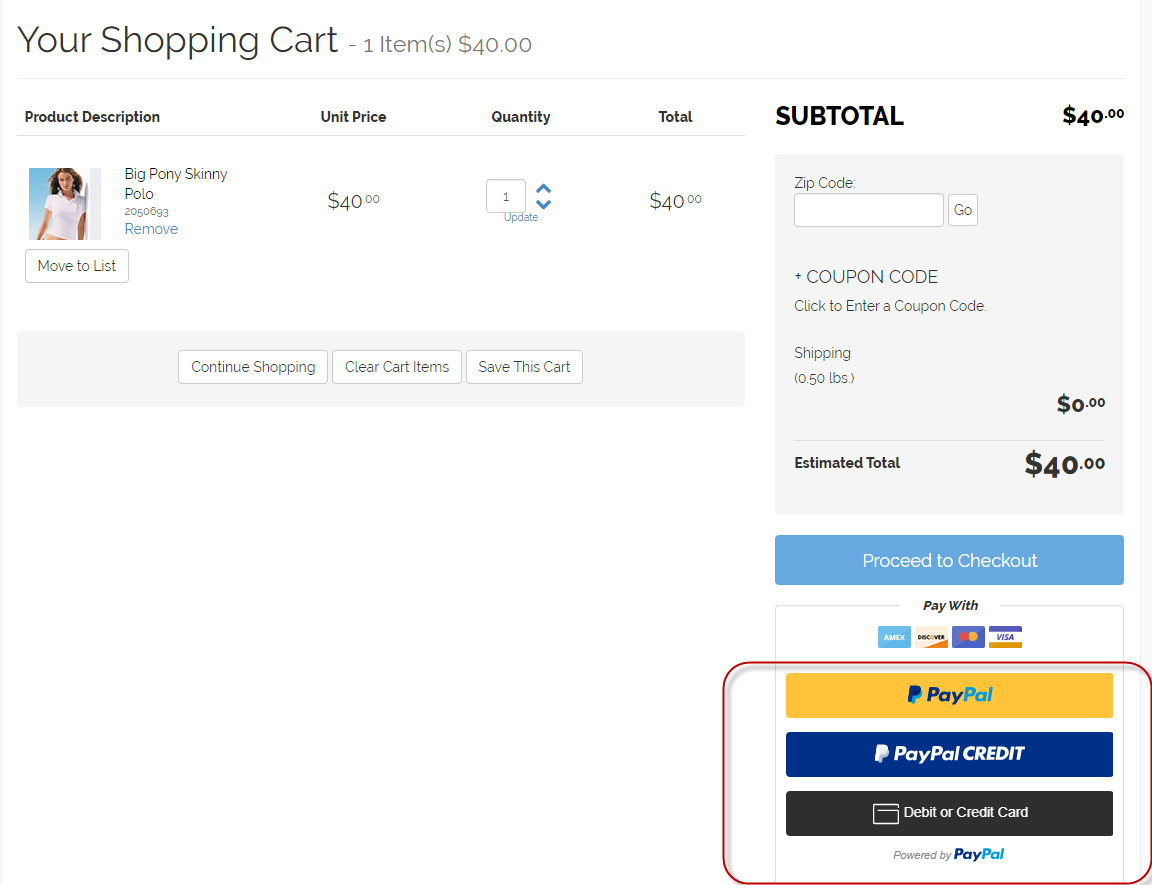 Checkout page: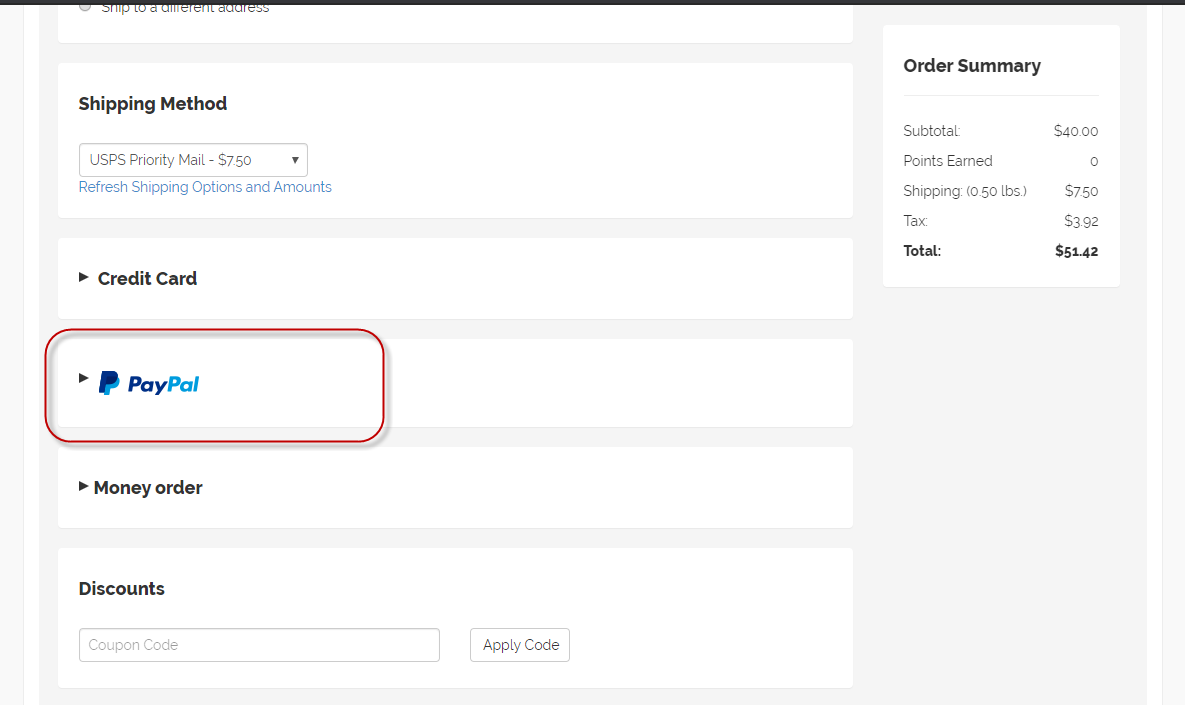 Troubleshooting
---
If you don't see PayPal buttons on your shopping cart or checkout page:
Make sure you enabled PayPal Checkout for your store.
Make sure you use an incognito browser window or logout of the Admin (Live design may hide PayPal buttons).
Make sure the merge code is in your theme.
Shopping cart: $$PAYPALSMARTBUTTONS$$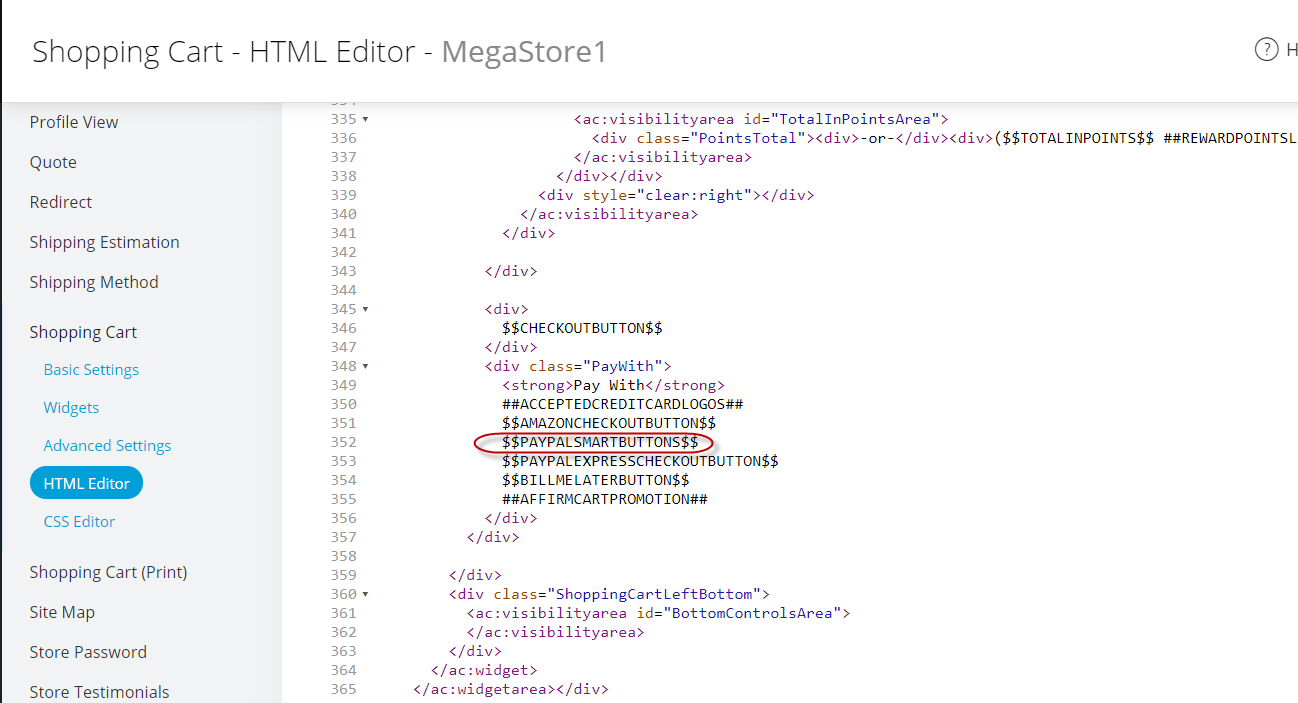 One Page Checkout:
<div class="payment-method PayPalCommerce hide">
 <div class="panel pad-20">
 <div data-payment-name="PayPalCommerce" class="payment-name h4 bold">
 <span>PayPal</span>
 </div>
 <div class="row">
 </div>
 </div>
 </div>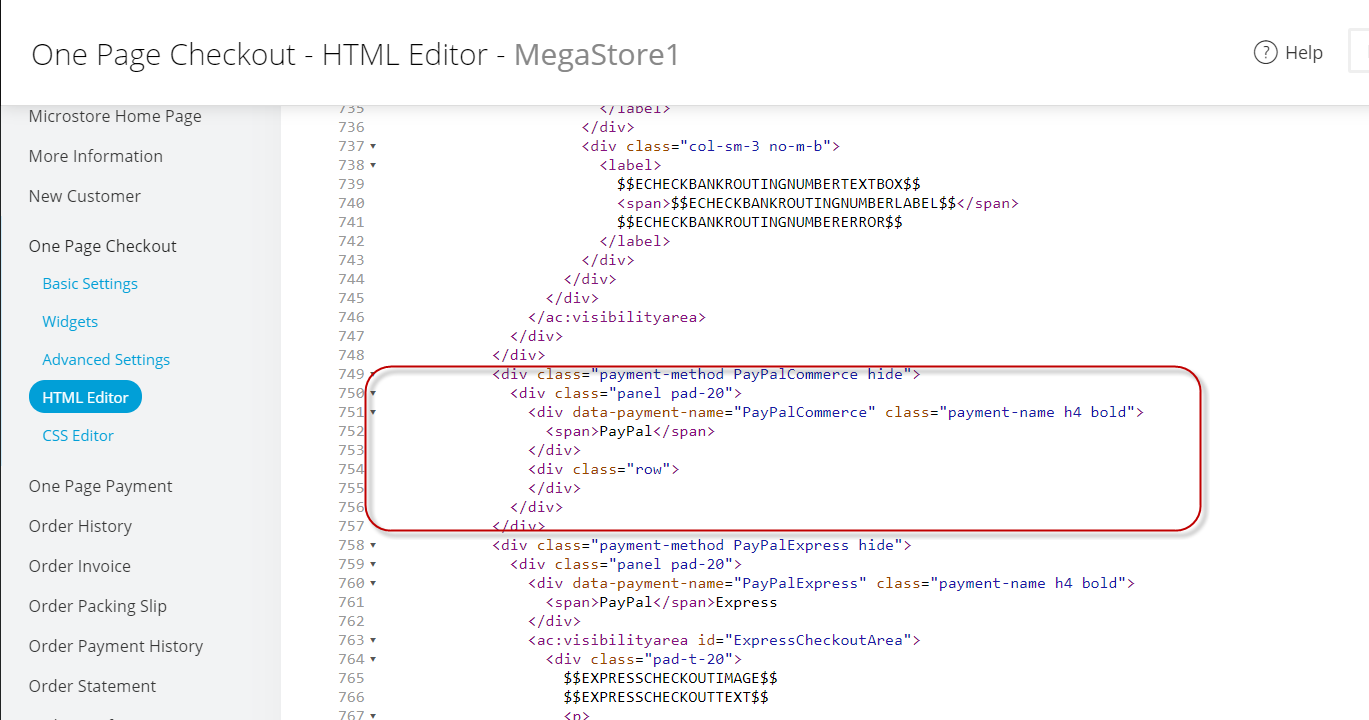 Make sure you have bootstrap in your theme header tags:
<!-- Reference the theme's stylesheet after bootstrap to allow overriding -->
<link rel="stylesheet" href="//netdna.bootstrapcdn.com/bootstrap/3.2.0/css/bootstrap.min.css">
##INCLUDESCRIPTBOTTOM[//netdna.bootstrapcdn.com/bootstrap/3.2.0/js/bootstrap.min.js]##
Confirm your primary email account in your paypal settings: