Overview
---
Product personalization allow you to prompt your customers for information to personalize the product. A personalization is a question you ask of the buyer so you may customize their item. For example, you might ask the customer to enter the text to print on a t-shirt.
Setup
---
The personalization is setup on each product. View it by using the advanced product editor and click the Options/Variants tab.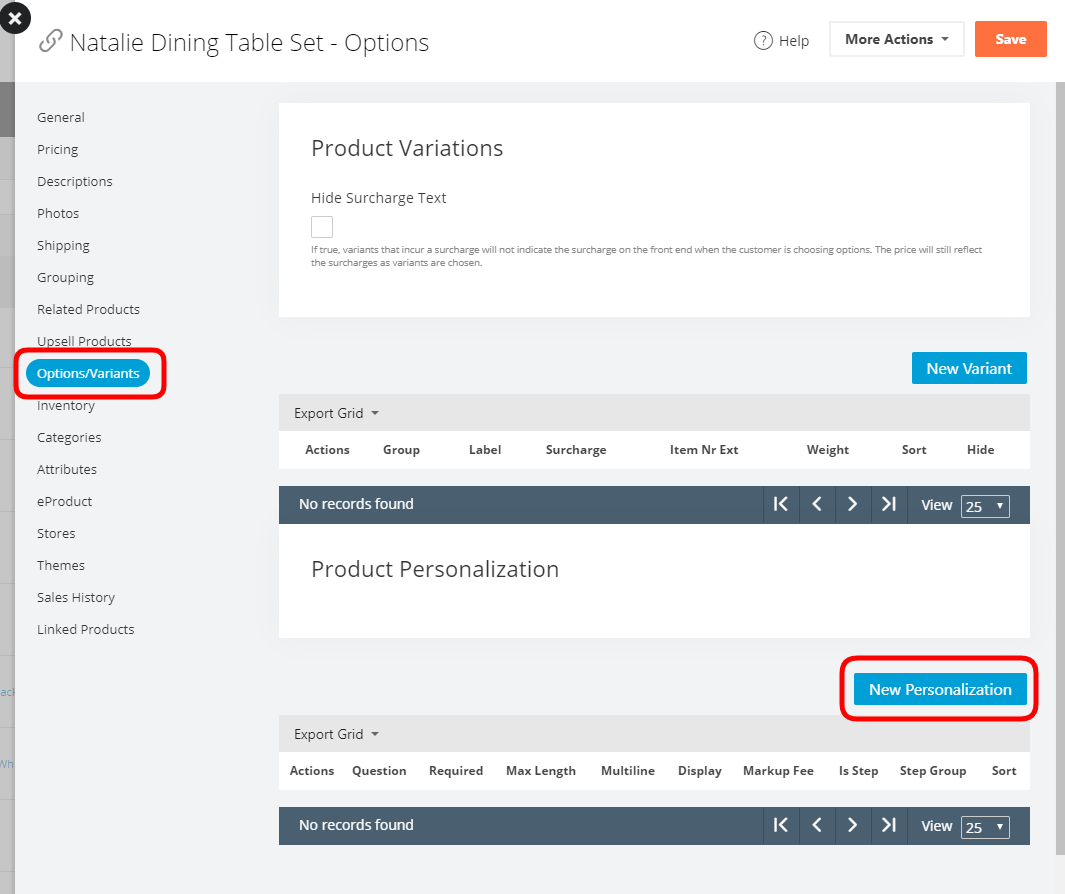 To see the personalization options, create a new personalization or edit an existing one.
Ask the questions you would like answered on each product and they will show up next to the variant options. If you would like the placement moved, this is done in the Product Details HTML Editor.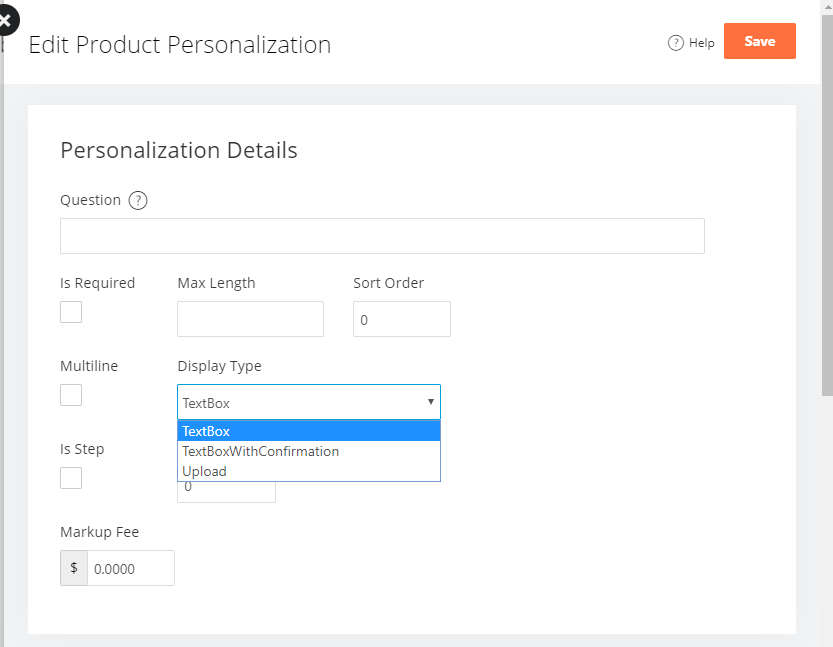 You can also add steps
Is Step - Marks the personalization as required. The personalization must be set before other personalization questions are able to change.
Step Group - This groups the steps so you can have multiple related groups that have their own steps. Use the same number for each group.