Overview
---
This article is a step-by-step walk-through on setting up the QuickBooks Payments Gateway. A payment gateway allows your online store to connect to your merchant bank account. It acts as a "virtual terminal," as apposed to a card-swipe terminal. For more information on payment gateways and merchant accounts, see: How to Accept Credit Cards.
Confirm You Have Valid Payments Account
---
To get started you'll need an Intuit QuickBooks Payment Solutions account which can be obtained by visiting https://quickbooks.intuit.com/payments/. This will allow you to accept credit cards on your AmeriCommerce online store.
Note: Only one payments account connection can made to an individual shopping cart/web-store. Multiple payments accounts are required for multiple shopping cart/web-store connections. Make sure you account has eCommerce payments enabled.
Setup QuickBooks Payment Gateway in AmeriCommerce
---
Login to your AmeriCommerce admin console. For more information on logging in, see: How to Log In.
Navigate to Settings > Payments and Taxes > Payment Gateways
Click New:
On the Add Payment Gateway screen:
Select QuickBooks from the Add Payment Processor drop-down
Click Add:

When the page reloads, click on "Connect to QuickBooks" button.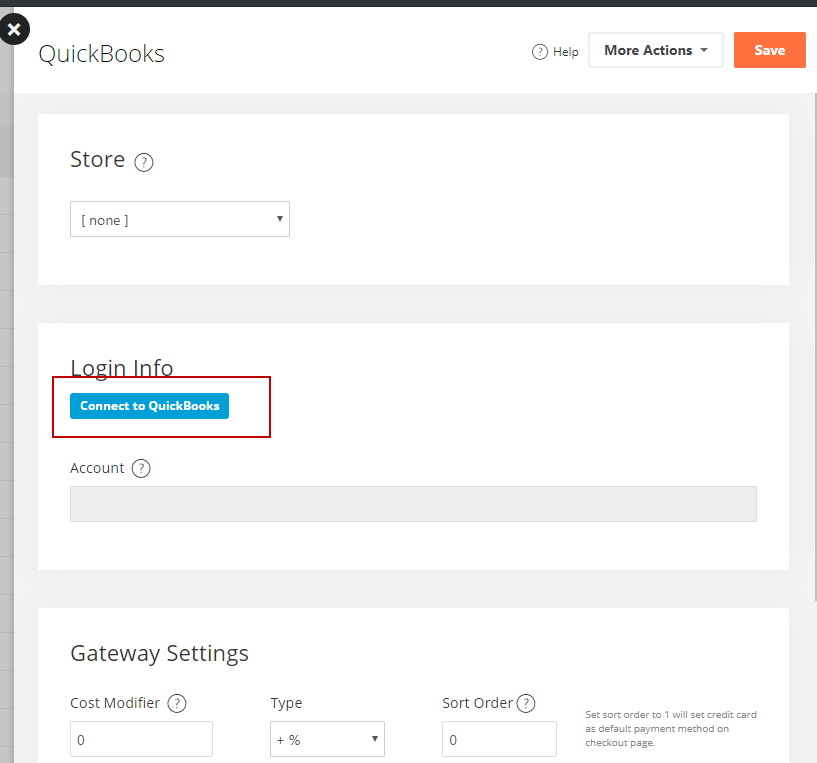 You will be redirected to QuickBooks to login.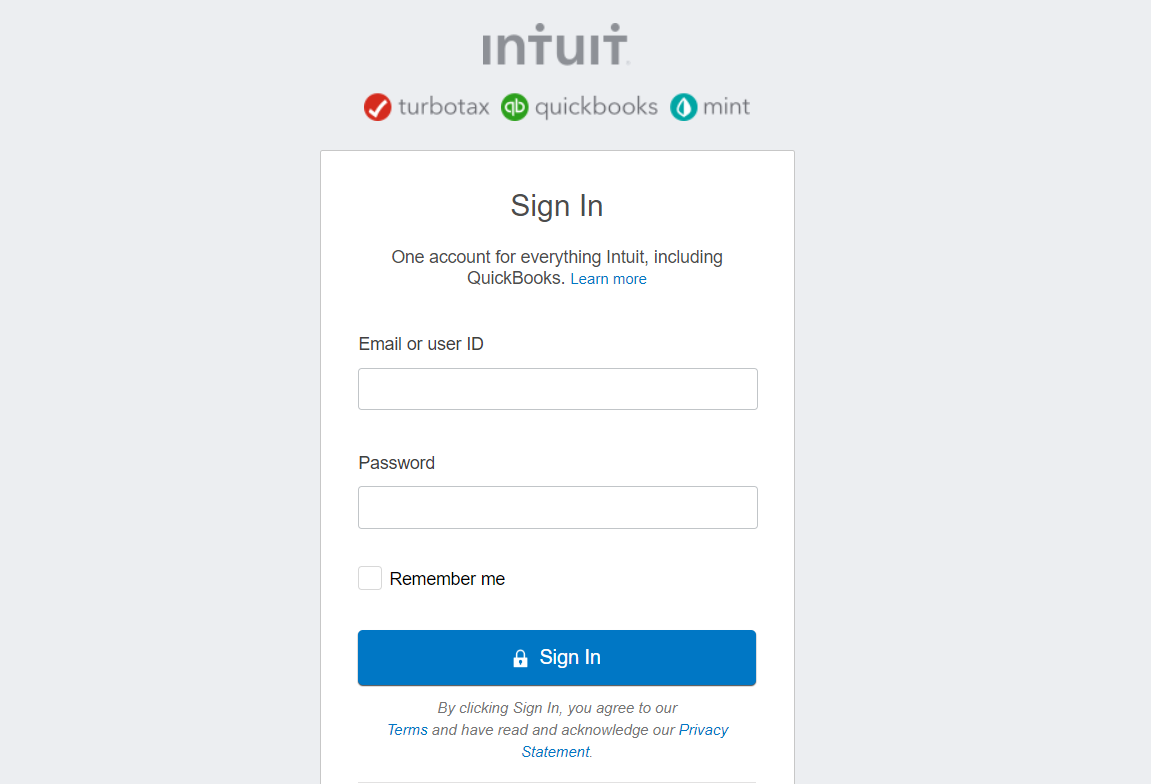 Login in your account and Click on "Connect".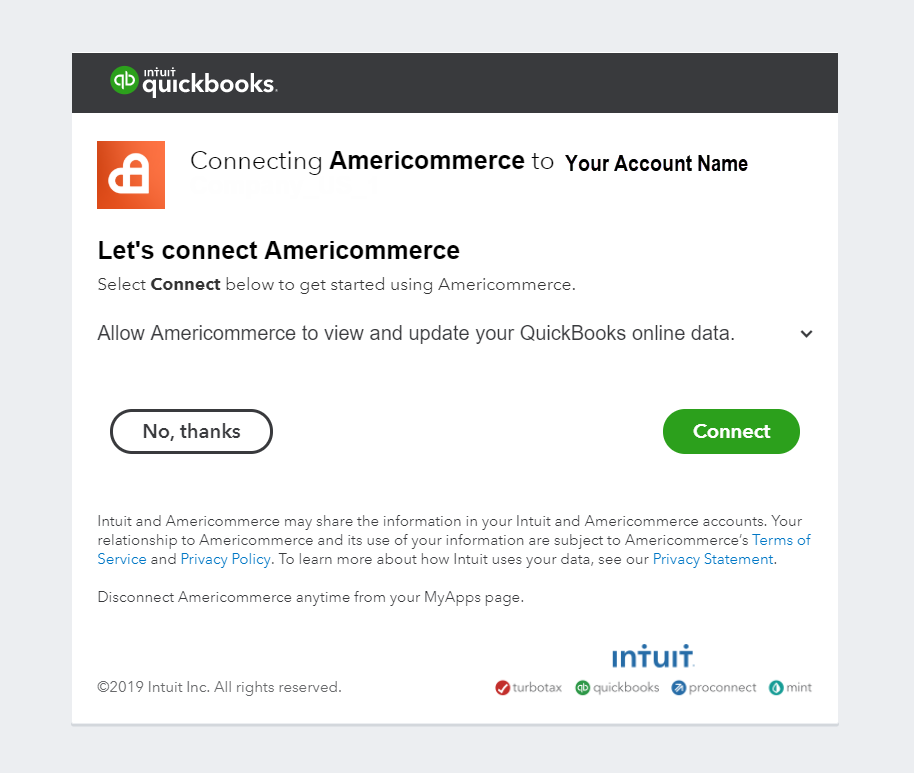 You will be redirected back to your store with your QuickBooks account filled in the payment gateway.
Select which store you want to use the payment gateway and click save.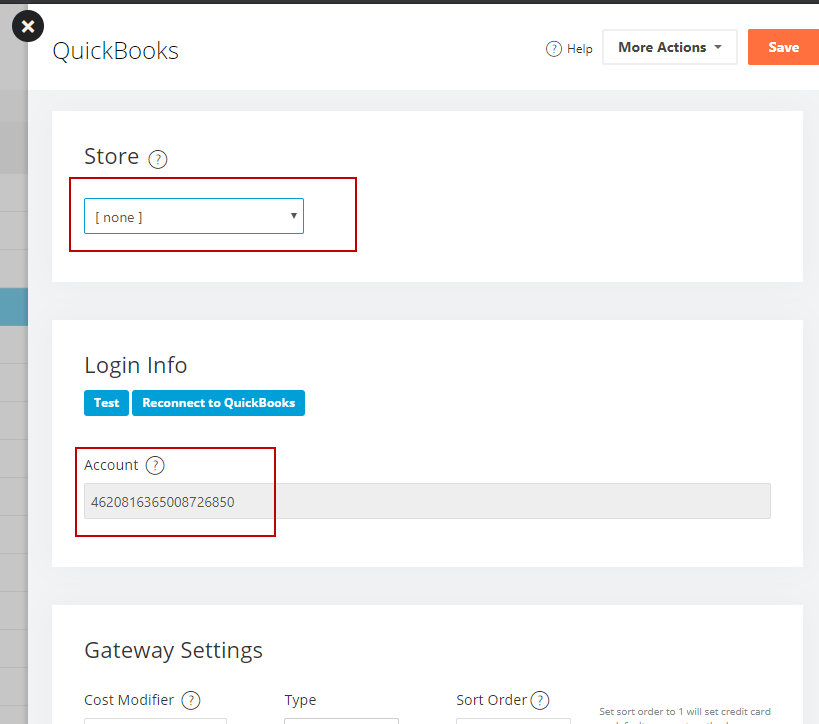 Troubleshooting Steps
---
Troubleshooting Payment Processors
More Information
---
Check out these other Articles on Processing Orders and Payment Gateways: