Storefront > Themes > Edit > Global Theme Settings > Custom Settings
Overview
---
A favicon displays in the address bar, on the tab the site is loaded on, and in the bookmarks of the browser.

Adding a Favicon
---
A favicon can be added by navigating to Storefront > Themes > Edit > Global Theme Settings and under Custom Settings is the space to upload a .ico file.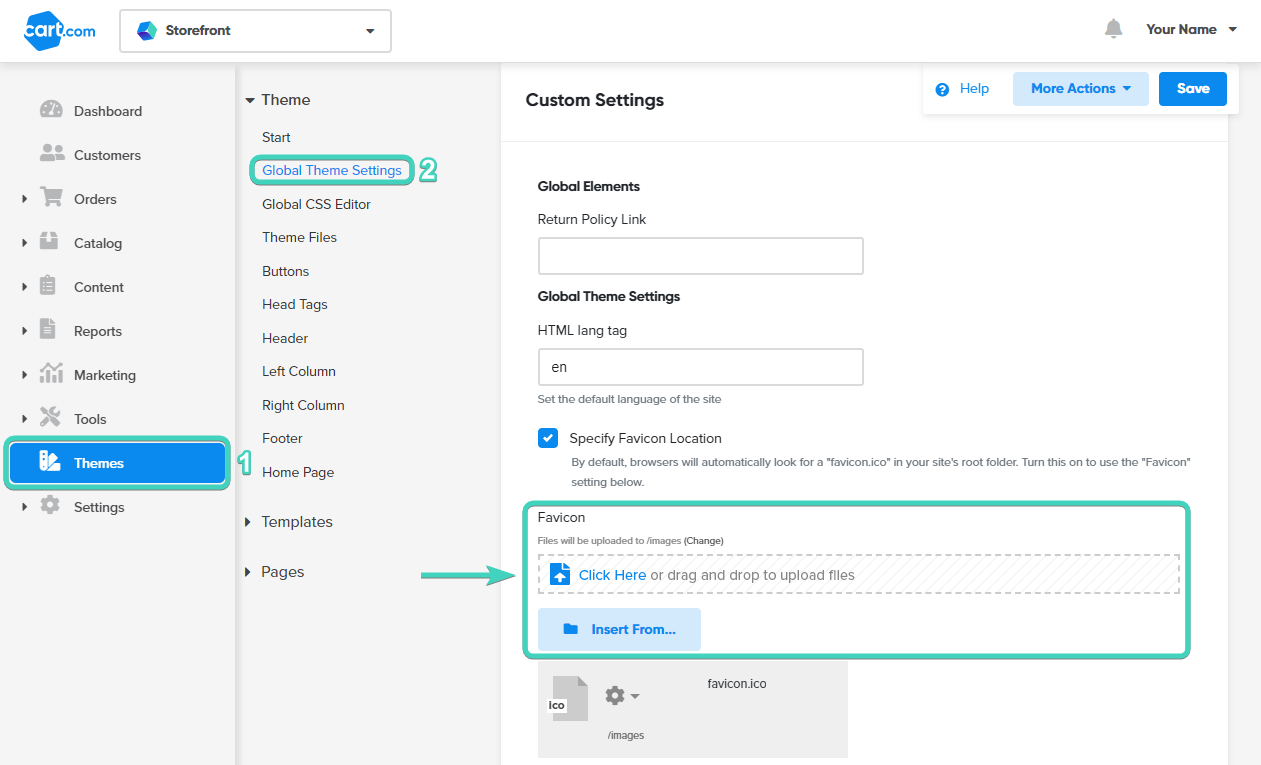 The file uploaded will be placed in the images folder of the site directory for the specified store you're editing. Each of your sites can use different favicons as needed.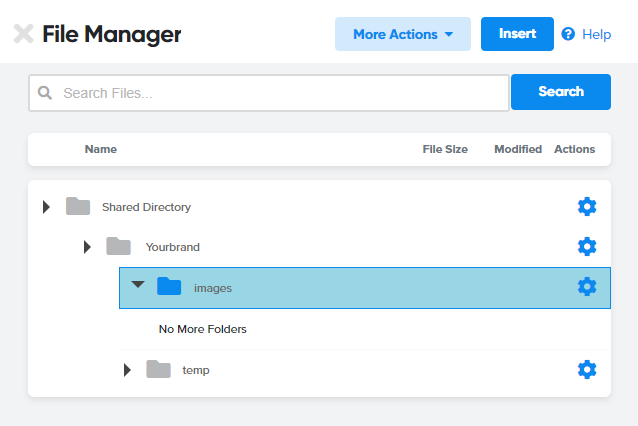 Before

After

Note: Bookmarked pages may cache a default icon. If your favicon is not displaying, try clearing your browser's cache and reloading the page. It may take a few minutes for the favicon to appear once it has been uploaded correctly. You can learn more from our Changes not Showing? Clear Cache & Purge CDN article!
You can check to see if your icon is showing at Real Favicon Generator.net and type in your site address. It will show what it looks like on all devices, as well as the formatting and if it is the correct size.