MailChimp is an online email marketing solution to manage contacts, send emails and track results.
To use MailChimp, you will need to set up a new mailing list (from the admin panel, Marketing > Mailing Lists). Set the List Type to "MailChimp" and provide your API key and the List ID of the subscription list used.
Find this in the MailChimp admin interface. An API key can be generated under Account Settings > Extras > API Keys: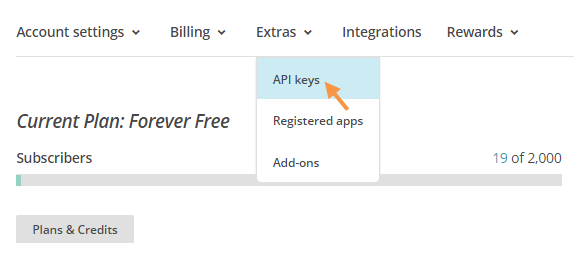 The list ID can be found under the list details by navigating to the top and select List.



Then, select the name of your list and click "Settings" and you will find this at the bottom of the page.