Google Trusted Stores is a program from Google. When browsing an official Google Trusted Store, you know its a trusted storefront and the content is safe. This helps customers feel more comfortable browsing and shopping on a site.
Before setup, read the eligibility guidelines and performance standards.   The key requirements are as follows:
US merchants only
Merchant's site content and customer support must be in English
Minimum Order Volume: 500 orders/month on a rolling 28-day basis
Trackable Orders: >50% of orders trackable via supported carriers (UPS, FedEx, USPS)
On-Time Shipping: >90% of orders shipped on time
Excellent service and high customer satisfaction with the end-to-end experience. You need few customer escalations and fast issue resolutions.
Setup
To begin setup, you will want to log into your AmeriCommerce admin panel. Now go to Tools > Apps & Addons > Google Trusted Stores. For the initial setup, you will need to agree to the terms and agreements presented on the page.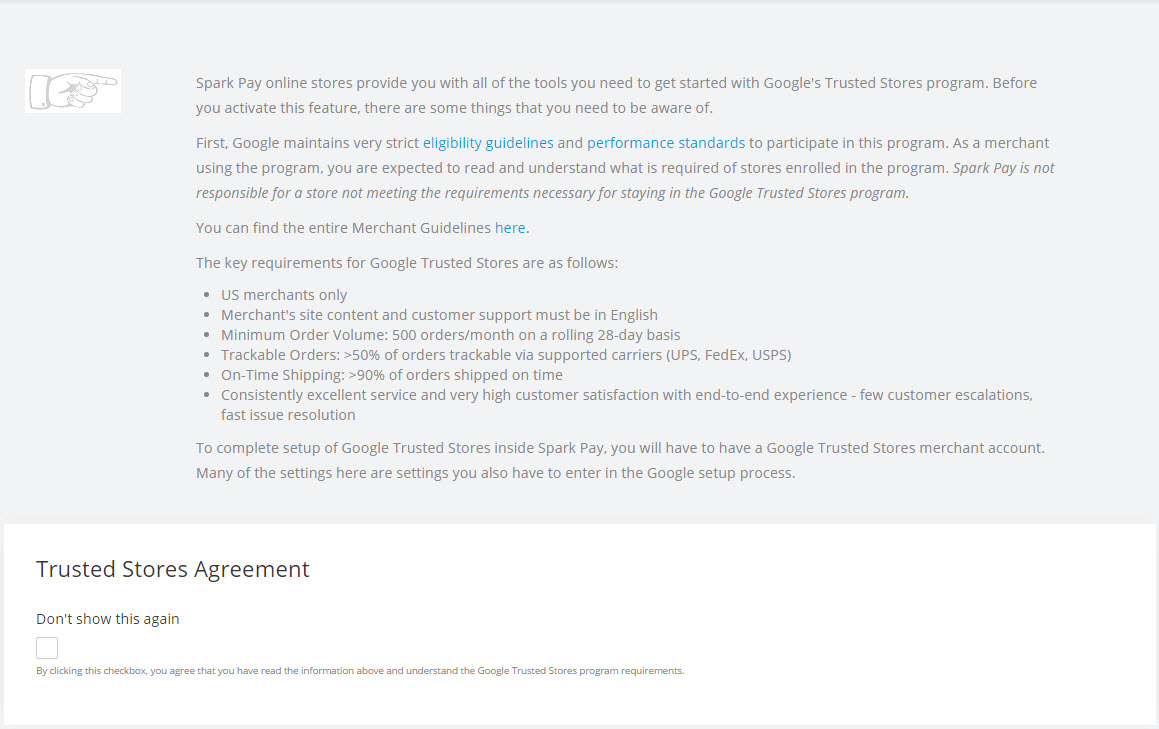 After agreeing, the page refreshes and presents the setup options.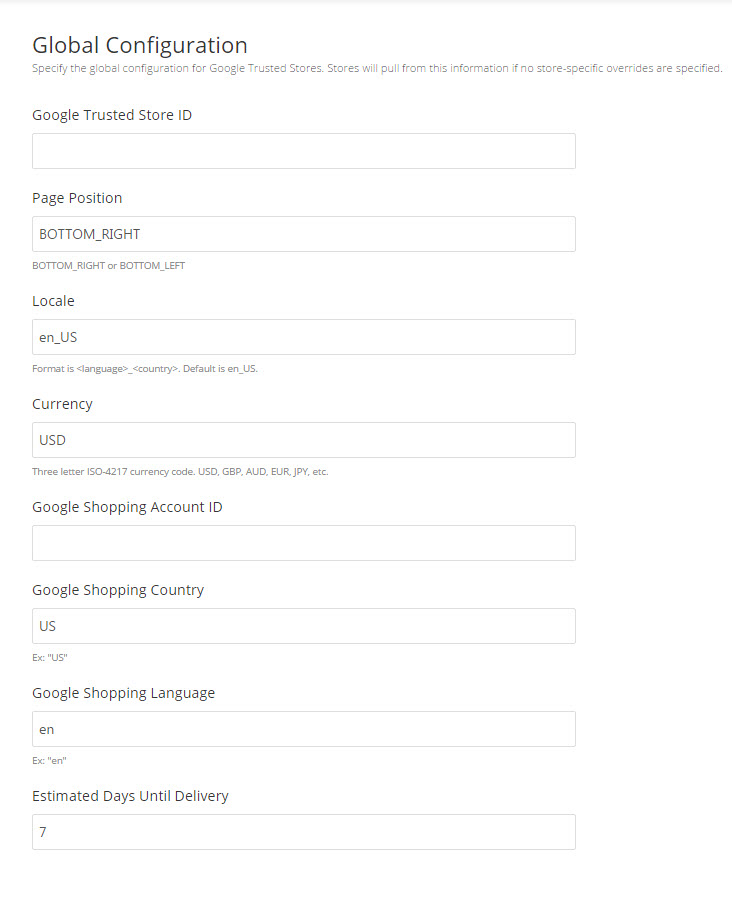 Fill in the information about your store.  Google provides the Trusted Store ID and Google Shopping Account ID. The rest are options about the store or how the badge displays.
Further down, there are another set of options. Here there is a notification that will display if AmeriCommerce detects an incorrect setup.

After filling the information about your store, go ahead and Save. The script will add to your storefront, and you should see the badge appear.