Creating Shipping Labels in Bulk (New!)
---
Fulfill up to 100 orders at a time with the launch of Bulk Cart Shipping Labels! Select the orders ready for shipping, get rates, and purchase in bulk for a single print out of labels and packing slips.
Orders Eligible for Bulk Shipping
Select up to 100 orders to create shipping labels at one time. Some orders may be ineligible:
Orders with items that do not ship (digital product)

Orders with items that ship individually

Orders with items that use breakout shipping

Orders with items that have already shipped

Orders with items that ship from different warehouse locations
Ineligible orders will be automatically removed from the shipment list.

We do not currently support item level shipping when buying labels in bulk. You must fulfill the entire order at once.
Get Shipping Rates in Bulk
After selecting your orders for shipment, input the shipment weight and package details (if you don't already have a default set) to get shipping rates.

Packing Slips & Items Details for Picking
Click "Print Packing Slips" to receive a list of all items to pick for the orders (this button is available on the rates page and the post purchase page). You can also click the package icon in the Items column to get details on the items for shipment.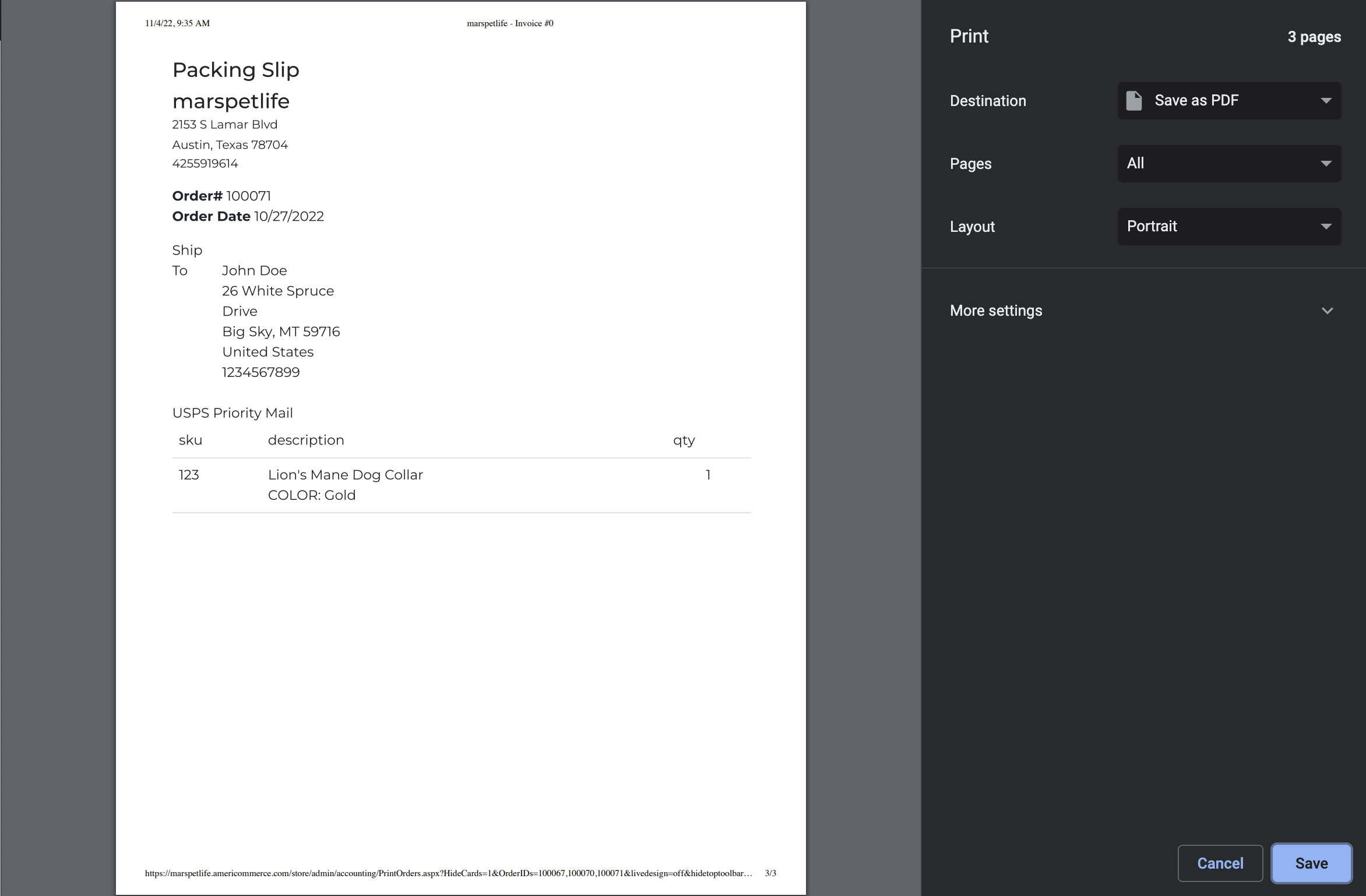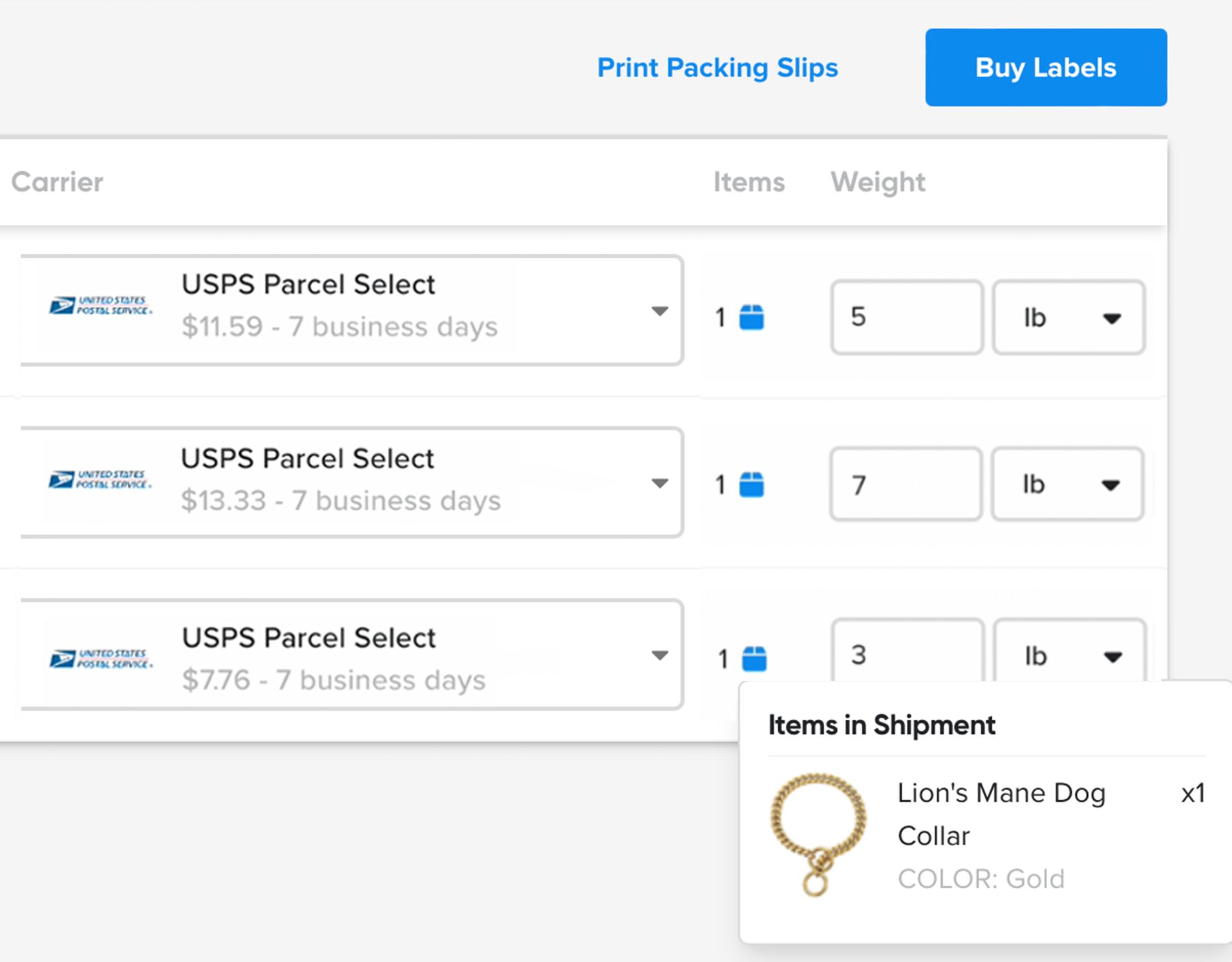 Buy Labels in Bulk
Once you've validated all the information is correct, click Buy Labels to purchase and print a single PDF.
Each shipment will include the purchase status which will update to "Generated" along with the tracking number once complete. Be sure to print the labels before exiting or you will not be able to receive the single batch PDF again. The single label and shipment details can be found in Edit Order > Shipments.