Overview
---
This article will instruct you on how to add text over your images without using HTML/CSS. This article assumes that you have knowledge of widgets and how to add them. If needed please see our articles about widgets: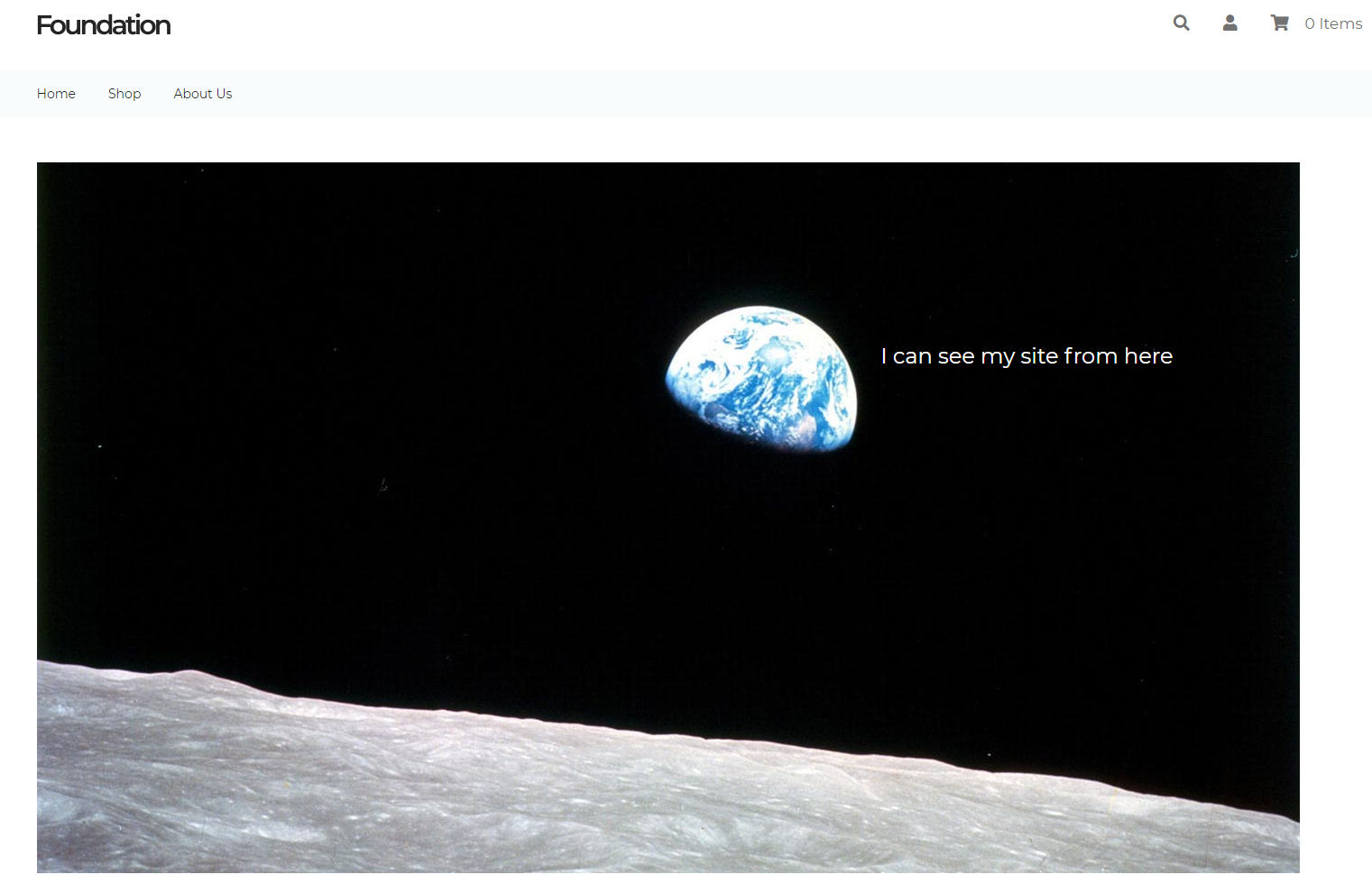 Note: Please contact support if you do not see this widget in your widget list.
Text Over Image Widget
---
You will see the "Text Over Image" widget at the bottom of your widget list. After adding and clicking edit on the widget you will find the following settings: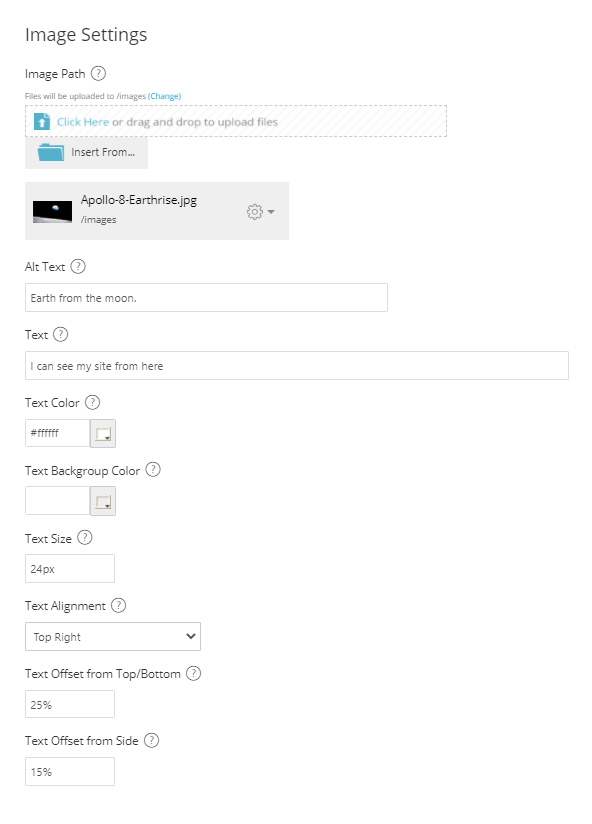 Image Path: This is where you will enter the image you'd like to display.
Alt Text: This setting will be applied to the alt attribute of the generated image.
Text: Enter the desired text you wish to display over the image.
Text Color/Background Color: Change the color of the text and its background.
Text Alignment: Select the location that you would like to place your text on the image.
Text Offset: If the text isn't were exactly where you'd like, you can use these offset boxes adjust the text position further.
See also: Image Logo Widget